---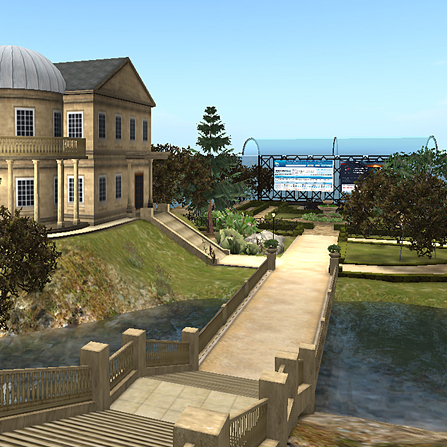 Virtual Activity-Based Learning Environment.
An innovative educational platform that provides training for geographically remote users in a three-dimensional virtual activity environment.
A virtual activity educational environment is a set of three-dimensional interactive virtual worlds, where users are represented by their own "avatars" – computer characters of the virtual world. Free control of your avatars in the virtual world allows you to interact with three-dimensional virtual objects of study. Communication between users is carried out using voice and text chat. In the virtual activity educational environment, there are two main types of worlds: virtual classrooms and virtual laboratories. The classroom is a virtual copy of a regular classroom with seats for trainees and a multimedia screen (a virtual analogue of a smart board) for presenting materials of a meeting, lecture, seminar, brainstorming, active games, testing. And the laboratory – this is a virtual analogue of a real laboratory, where the functioning of real demonstration and research equipment is simulated by means of virtual reality.
The platform received high reviews from specialists and a large gold medal of the Siberian Fair at the exhibition "UchSib - 2012".
The platform is being tested at Novosibirsk State University, Mid Sweden University (Sweden) and a number of Russian and Swedish commercial firms. The platform is being developed with the support of the Foundation for Assistance to Small Innovative Enterprises in Science and Technology (Bortnik Foundation).