Development of practical and theoretical skills.
Training without the use of production equipment and consumables.
Adaptation of personnel to the working environment through visualization of the real environment.
Practicing actions in emergency situations in a safe environment without damage to equipment and threats to life.
Reduce costs and save time and money on training.
Why choose to cooperate with us
With 30years of experience in developing training simulators and simulators, we have a deep understanding of virtual reality technologies and trends.
We tailor our virtual reality development services to meet your unique needs, whether you're a startup, medium-sized businesses or large corporations.
We actively advise you at every stage of the project so that the final solution is the best to achieve your goal.
Not only do we offer VR app development, but we also conduct rigorous testing and support to ensure a smooth user experience.
We use a variety of technologies
Generate a multi-screen image.
Development and implementation of client-server architectures.
Cross-platform development.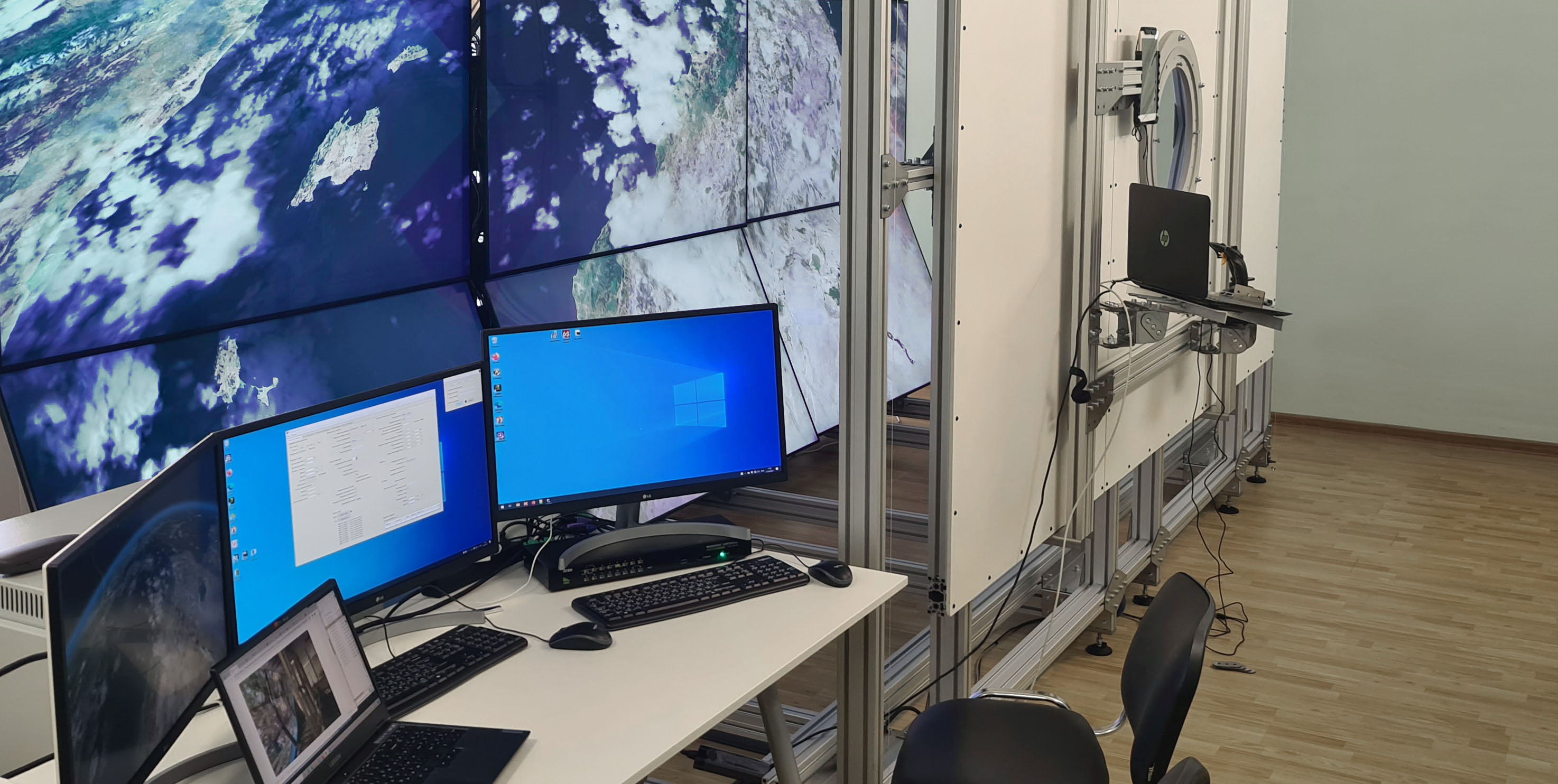 Simulator of visual and instrumental observations of the Earth
Railway Simulators
Our company has created a line of training complexes for training operators of marshalling yards. This simulator teaches the skills of forming freight trains, as well as working on management in normal and non-standard situations.

The simulator complex completely recreates the atmosphere of the dispatcher's workplace. A copy of a specialized remote control allows the dispatcher to: control virtual traffic lights, translate railway switches, turn brake on and off. The process is displayed on a virtual 3D model of the marshalling yard, the image of which is displayed on a group of projectors or monitors. Due to this, a panoramic picture is formed, which is actually observed through the windows of the building by the dispatcher.

Training takes place under all possible conditions in reality: at different times of the year, times of the day, in the presence of precipitation and fog. Cars under the influence of gravity roll down a small hill one by one. The task of the dispatcher is to guide the car through the system of switches to a predetermined path, slow down by using braking positions and, finally, automatically attach the car to the train by striking at low speed. In each of the simulators, the atmosphere of a particular marshalling yard is recreated.

Training complexes are implemented in 15 cities of Russia.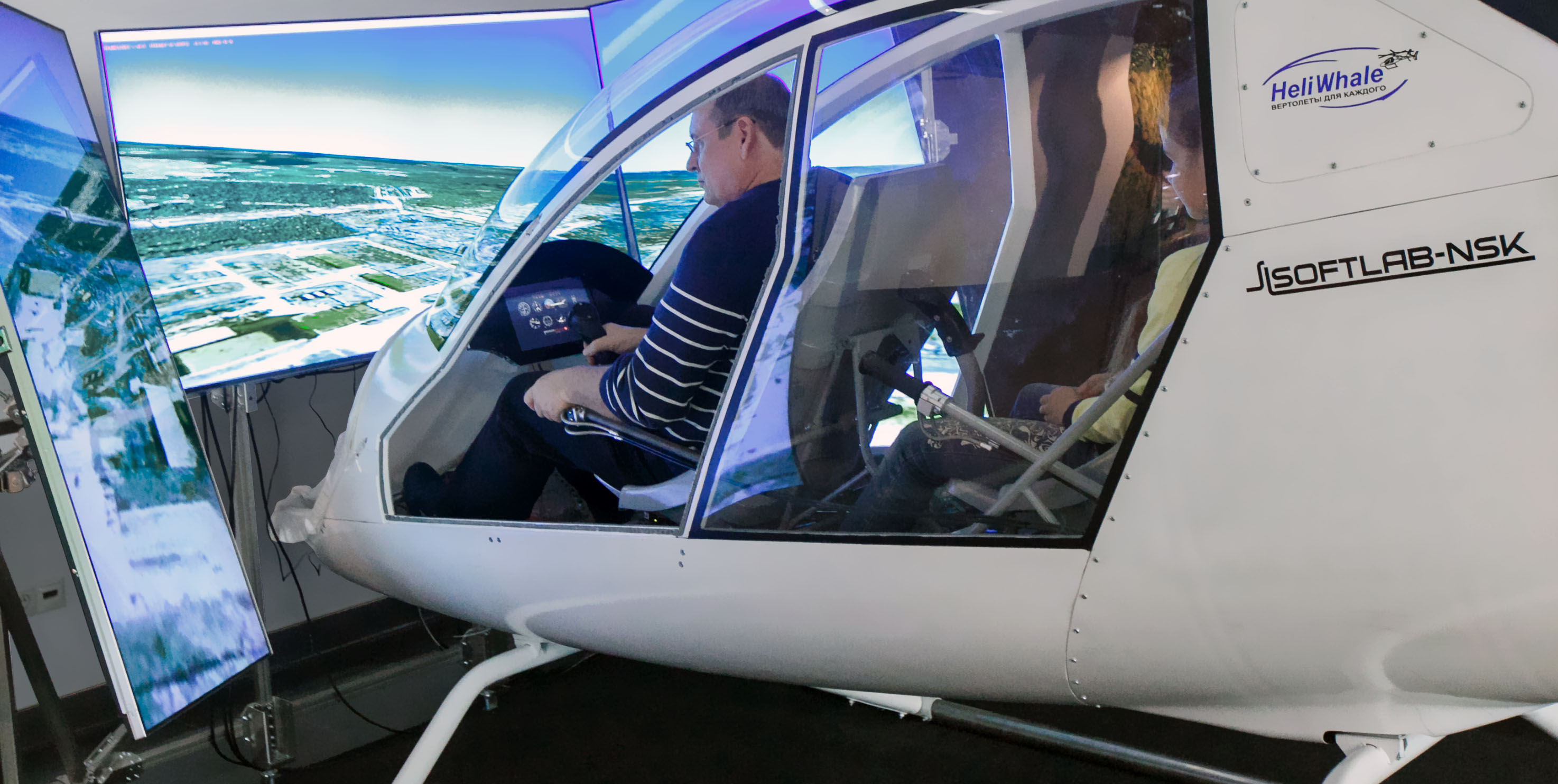 Flight simulator
The Hummingbird simulator is designed for ground training and training of crews in the basic technique of piloting a helicopter

Currently, the flight simulator is used for flight training by students of the Pokryshkin Cadet Corps in Novosibirsk.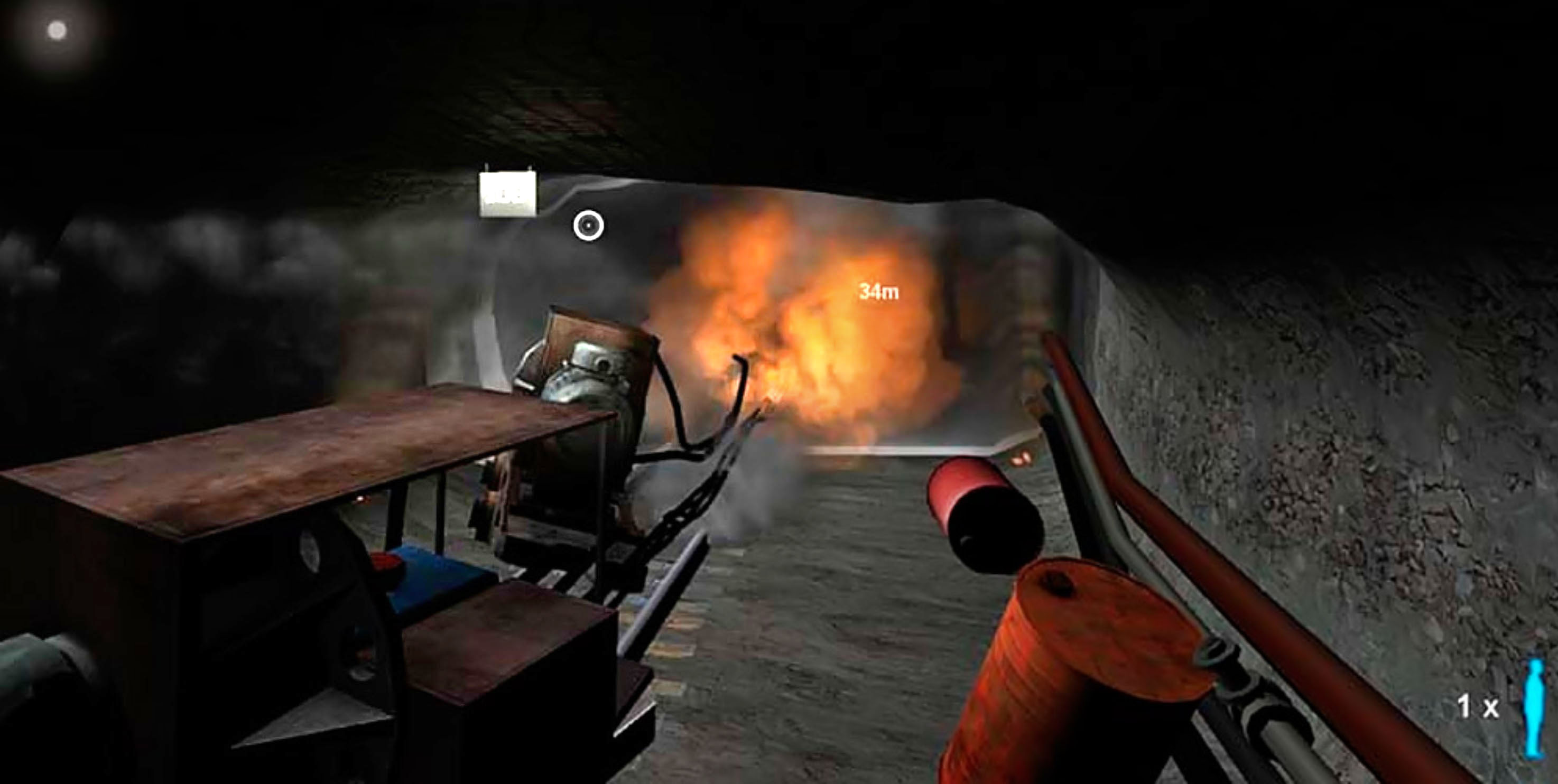 Simulator for emergency situations in mines
The virtual training complex "Emergency" is designed to train employees of coal mines in the skills of behavior in emergency situations.

A feature of the simulator is the system of automated assessment of trainees, which allows you to work out and consolidate behavioral skills depending on the location of the accident and its type.