We develop immersive interactive exhibitions for museums and exhibition centers.
We offer
Exposition virtual systems.
Interactive tables, stands, kiosks.
Virtual Tours.
Virtual reconstructions.
Virtual museum installations.
We have experience
Development of software and hardware systems for exhibition stands using virtual reality technology.
Development of the architecture of software and hardware components of multi-user interactive multi-display control systems.
Development of specialized software for managing the display of media content on individual stands through a single interactive exposition stand.
Creation of dynamic models of behavior of technical models and virtual reconstructions.
3D scanning of source materials, historical artifacts.
Creation of specialized holographic and projection systems for presenting information about specific objects and events.
Modeling of processes and phenomena.
For the exposition and educational complex "Archeology of Eurasia" of the Institute of Humanities of Novosibirsk State University, we have developed a system for managing virtual expositions "Timeless Fine Arts" and "Paleolithic".
The system is designed to distribute and zone the flow of information about exhibits between graphic output devices. Starting and shutting down the system is centralized.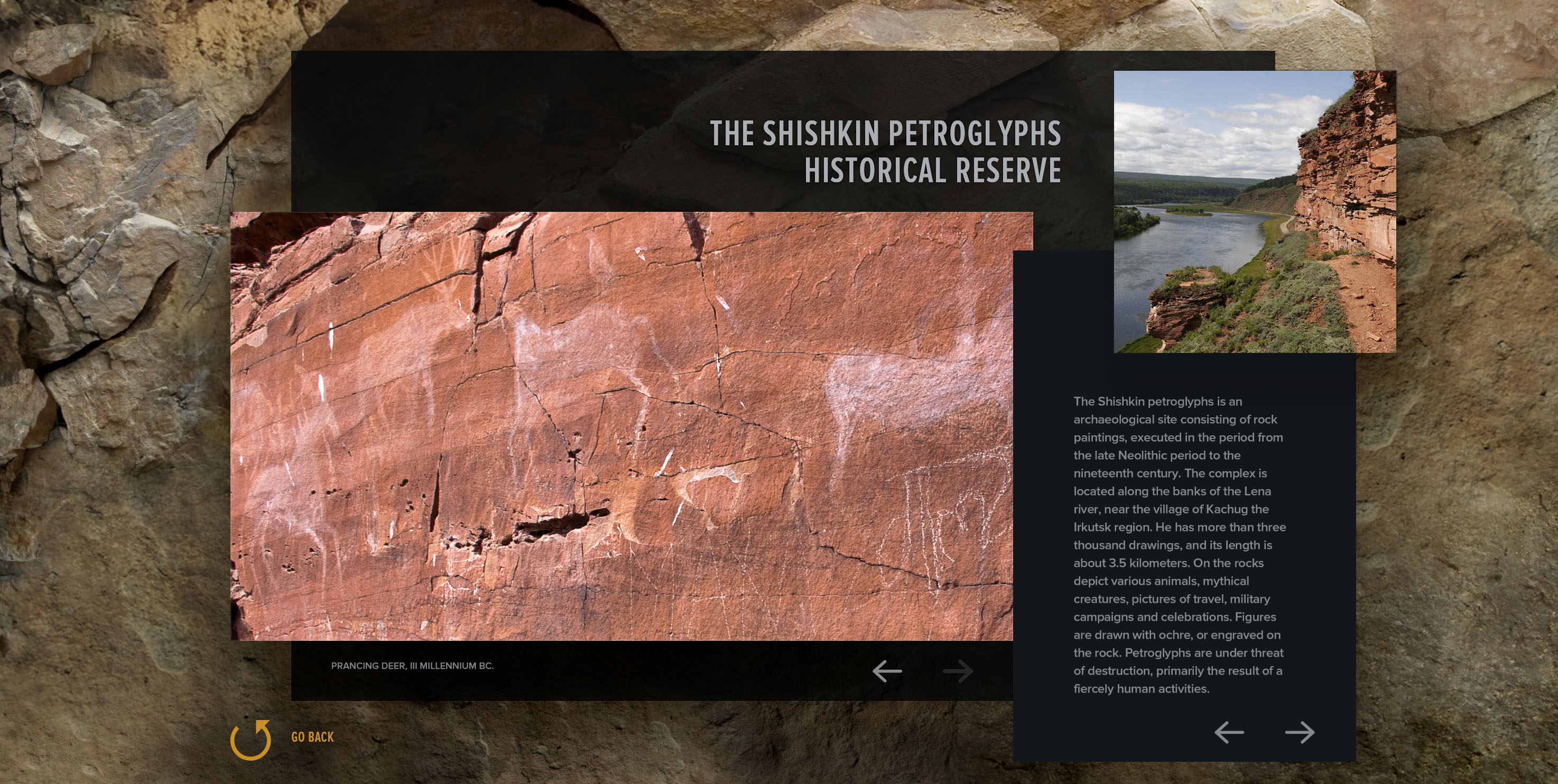 Exposition "Fine Arts Out of Time"
The interactive exposition is designed for the visitor's independent acquaintance with the main plots of the visual activity of ancient man, as well as methods of applying images to the rock surface.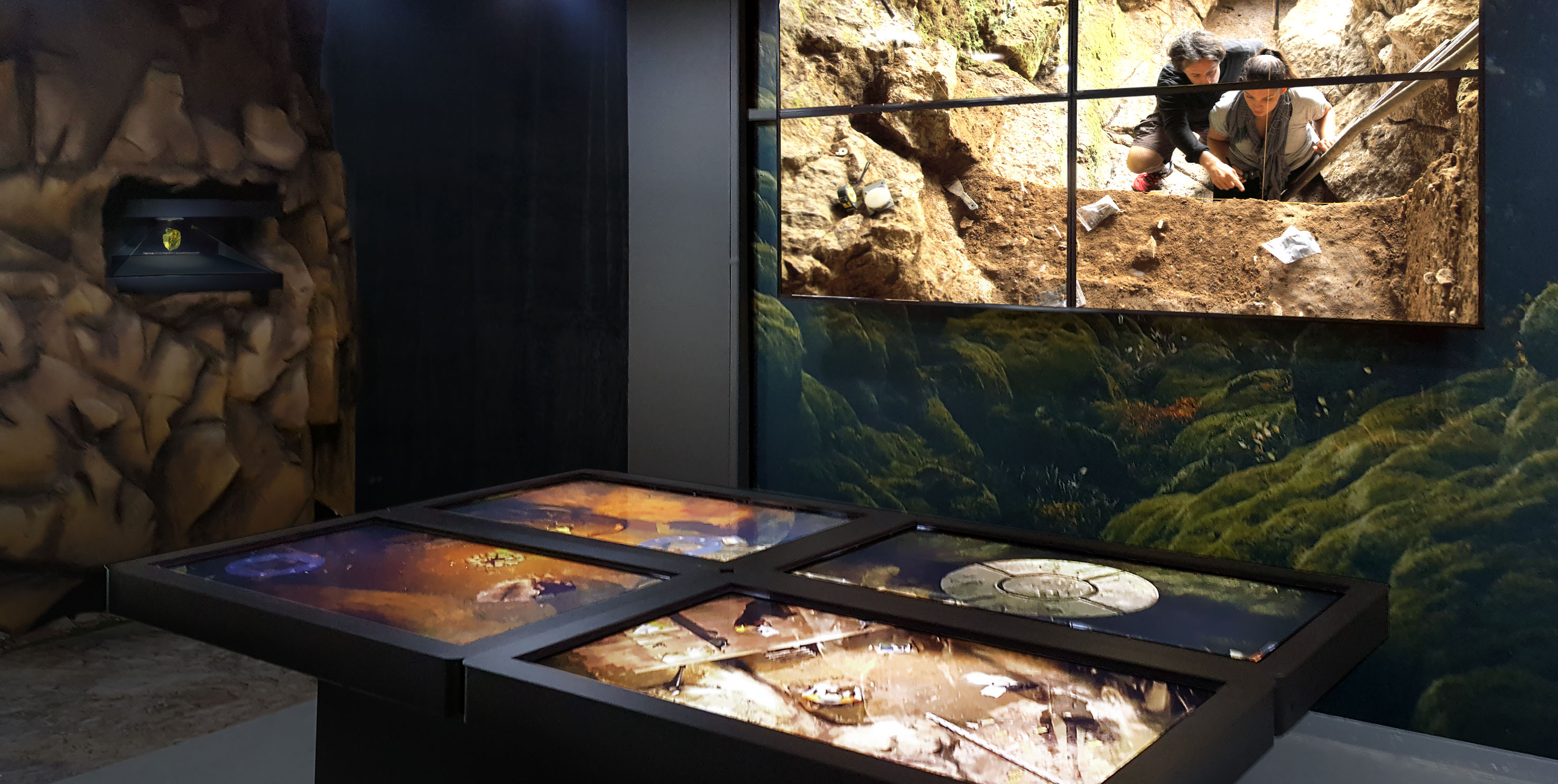 Exposition "Paleolithic"
The exposition is designed to demonstrate virtual exhibits and accompanying materials to them, on a multi-user interactive stand, a holographic pyramid, a video wall and three projection systems.