---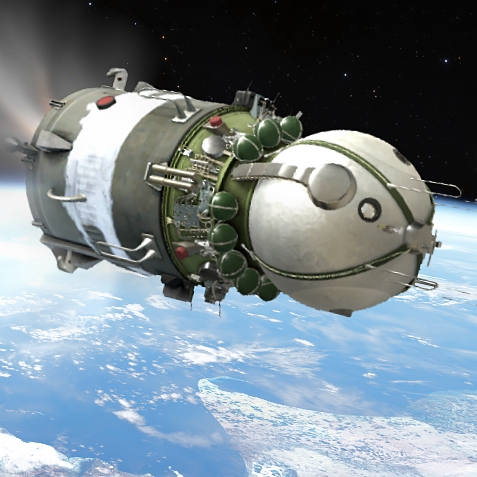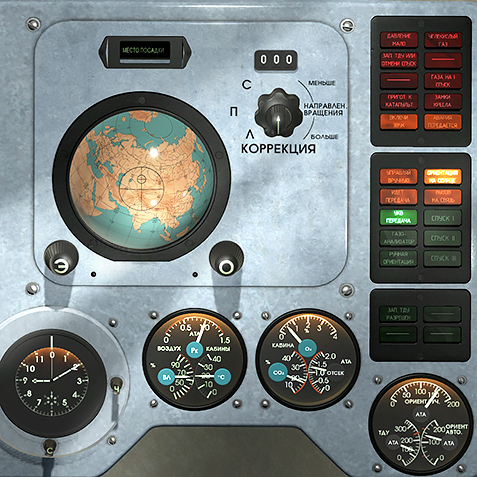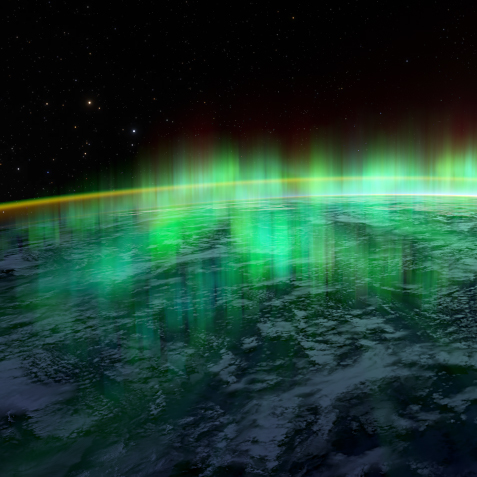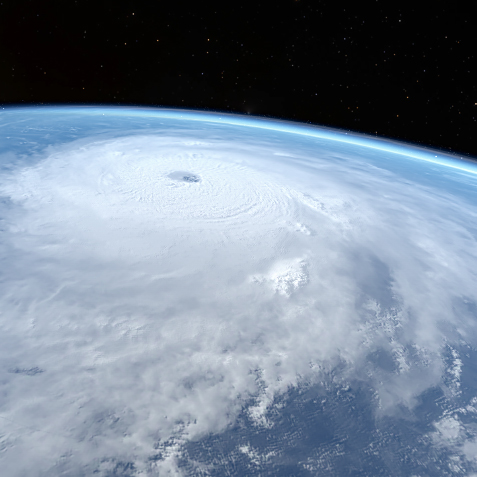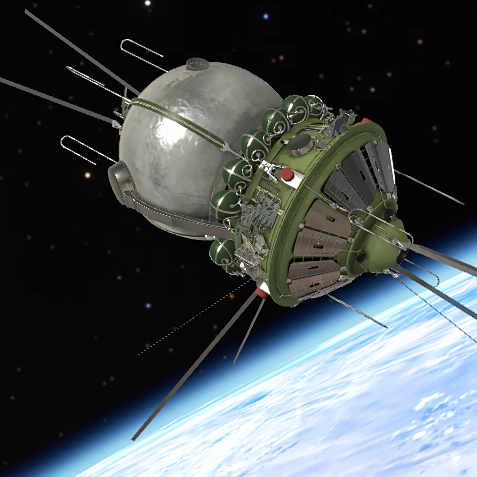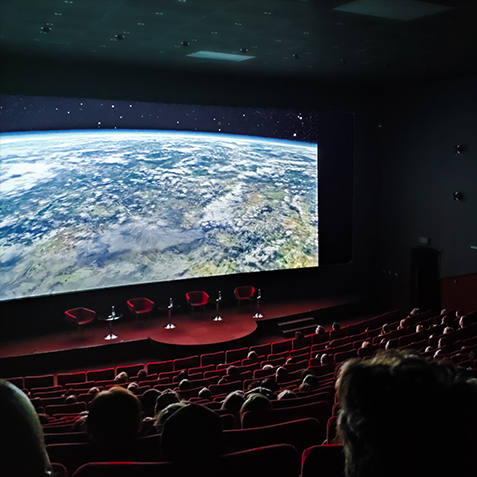 This is a project about the first flight of astronaut Yuri Gagarin on «Vostok-1» spacecraft and his impressions of Earth appearance from space.
Five thematic shorts were released using 3D graphics that allowed to reproduce exactly a flight path of «Vostok-1» spaceship and to feel realistically: clouds, atmospheric aurora, lightning flashes, hurricanes, volcanoes and Borealis. Carefully simulated reality made it possible to perceive the Earth through the eyes of the astronaut, feel speed of the planet and observe the solar terminator.
Concept of the project contributes to formation of a sense of pride in the results achieved by native cosmonauts, inspires a young generation to love their planet and explore an outerspace.
The films are created with the support of the Presidential Foundation for Cultural Initiatives, and designed for a broad general audience. They can be watched in cinemas and on media platforms adapted to format of planetariums and delivered to Ministry of Education of Novosibirsk region to be used in regional schools for educational purposes.
The shorts are shown in the following cities: Novosibirsk, St. Petersburg, Vyborg, Kaliningrad, Lytkarino, Yaroslavl, Kostroma, Vladimir, Orenburg, Barnaul, Novokuznetsk.
Client:

Presidential Foundation for Cultural Initiatives
---
YouTube
It's a wonderful, intriguing film. It seems I was in space. It should be shown in all schools. Thanks to its producers!
Idea of the film is amazing, manifestation of this idea is talented! Thanks to authors for opportunity to discover your space via recreated flight of Yuri Gagarin! We are sure that if the first cosmonaut had a possibility of filming his impressions on camera he would have done it gently, with the same love as film producers! Watching a film is useful to everyone who admires space and who can or is still learning to dream!
The film is a simply unique in combination of its characteristics: realistic visualization, competent, easy-to-understand educational content, valuable chronicle footage and documentary recordings of negotiations. This film is the closest to VR perception even through PC monitor or smart phone screen. It touches the soul and takes breath away. The film is undoubtedly interesting to people of all ages and evokes a sense of pride in our Motherland. Very thanks to all producers!
Thanks to all producers team. I think that for the current coming generation and for the next one also this is a very useful informative film! There is something to think about: the first man in space, Earth, our country Russia - its spaces with rivers, lakes, mountains … Thank you!
The film made a great impression on the audience. Pupils said that it was interesting for them to observe our Earth from cabin of a spacecraft, to learn about facts that relate to flight of the first planet cosmonaut and to hear voice of Y.A. Gagarin. To improve impression of the film the audience desired to duplicate documentary phonogram of cosmonaut's talks with MCC as a text on screen because it is difficult to understand some words but it's very interesting. Your film "Earth as seen by the eyes of Yuri Gagarin" is included into a permanent exhibition list of Lytkarino planetarium. Your project is very necessary and is important for attracting the interest of children and youth to history of Russian cosmonautics and history of our country generally!
Members of our institution and grateful audience note a relevance and high significance of the film. We consider this project interesting and valuable as it combines a documentary chronology of the first cosmonaut Yuri Gagarin' flight and modern digital technologies wonderfully. This film is patriotically focused and can be recommended to a wider audience. The Barnaul planetarium has planned more screenings of the "Earth as seen by the eyes of Yuri Gagarin" film in the nearest future charitably. Joint activity in a field of popularization of domestic cosmonautics achievements, science and technology allow a more qualitative and productive approaching to cultural and educational activities of population in our region.
The program is a kind of educational content and is interesting to students of educational institutions of the city and Kuzbass as well as astronomy amateurs. Production and free assignment of such programs is very important for our planetarium. New directions arise interest among visitors and the younger generation in the field of astronomy, astronautics and space physics. The "Earth as seen by the eyes of Yuri Gagarin" film is included in programs of Novokuznetsk planetarium n. a. A.A. Fedorov.
The film was amazing because presentation of material is given through emotional component of a person and is a motivator for selecting an occupation for younger generation. Planetarium plans to show the film for guests of St. Petersburg in order to popularize astronautics.
The highlight of Gagarin lesson was screening of a full-dome film "Earth as seen by the eyes of Yuri Gagarin" . The whole hall with a sinking heart enjoyed spaces of extraordinary beauty in the way how the first cosmonaut of our country Yuri Alekseevich Gagarin perceived it. In a short period of time guys together with a discoverer of stellar roads saw from space Kamchatka volcanoes, Balkhash lake, Siberian places, Baikal lake and many other areas of vast Earth planet. Amazing shots of the film helped to see the planet in the way how Gagarin discovered it, dive into clouds and feel incredible sensations of atmosphere. For teachers of educational institutions this project is proposed as a methodological guide for extracurricular activities. The film is very popular among people of all ages and will be in demand for demonstration before any program of our institution! Thanks to producers for popularizing astronautics among Novosibirsk residents and guests of Novosibirsk city.
An excellent film produced by our Novosibirsk film scientists. It attracted a great interest and response from the audience, meeting with producers went well! I think it can be easily recommended as a teaching material for secondary schools.
A Space Conquerors park has been recently built at place where the first Earth cosmonaut landed (Engels district of Saratov region). It has a circular walking route around Stella and monument to Yuri Gagarin that symbolizes 108 minutes of his flight. Throughout its entire length there are words from audio recordings of conversations between the astronaut and MCC. Thanks to the "Earth as seen by the eyes of Yuri Gagarin" film these 108 minutes can be imagined but also viewed. Many thanks to producers for the film and for participation in the "Gagarin.doc" festival.
An important task that producers have set is to attract interest of children and young people to astronautics and achievements of our country in this field as well as to foster a gentle attitude towards our beautiful planet..
Well done!!! A tactful combination of past and present and glance into the future. Professional work of caring and creative people. And what a beauty..... Pride for our country, unlimited talents and opportunities for people. It's breathtaking…!
Without attempt to review, just a response - the film is cool! It fascinates so much that half an hour seems like minutes have gone. It is informative: a geography lesson is conducted from virtual board of "Vostok-1". Earth seen from Space in this video is not as colorful as in the "Age of pioneers" or "Gravity" movies but probably is closer to reality. This film was produced by developers of simulators for training of cosmonauts. However, I would like to check individually.
Great and very informative film, many thanks for useful and pleasant time spent!
I watched the film on a flat screen. I liked the film very much. It's very colorful with atmospheric music. Especially I liked the scene with a dawn over the planet, it's very spectacular.
It's a very interesting and informative film, it discovers new aspects of a seemingly familiar and a well-known story. High quality graphics strikes, a sense of immersion in events of those times is experienced. Thanks to producers of the film for such splendid gift to all of us!!!
The film is super, it's a delight for eyes! But that's not all. Assignment to a historical event, to a specific heroic personality really makes it dramatic. Musical accompaniment also works for this task and adds excitement. The film flew by in one breath! And yes, after the film I wanted to turn to origin and find out the details of those events, specifics... And this is also a special art of producers.
Thanks to "SoftLab-NSK" LLC for producing a unique documentary film "Earth as seen by the eyes of Yuri Gagarin" and for providing the film to be shown to children as a part of "Path to stars" complex event. Your work is very important in patriotic education for younger generation! We wish members of the company inspiration, discoveries, new ideas and their realization. We look forward to further cooperation!
An excellent film that clearly and excitingly shows a great history of Soviet Cosmonautics. The film is a must-watch by younger generation.